Ford Escort Problems
Wiper Linkage Problems
Non Start No Spark
Older Fords can suffer Non-start due to minor corrosion in the connection on the (CPS) Crankshaft Position Sensor (see picture), this is located just above the starter motor. Just push in spring retaining clip and pull connector on and off a few times spraying with WD40, this is very easy to do on the early cars, but the later cars have emission air pump bolted above it, making it very hard to remove, sometimes just gently wiggling the wiring loom/connector will be enough to make the sensors connect, the sensor produces its own AC voltage, which is easily lost due to corrosion.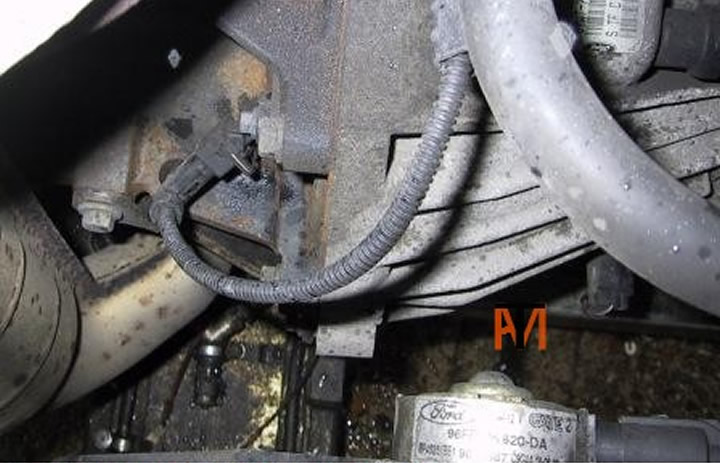 Can't Get Steering Lock Off
They also suffer from worn keys/steering lock jammed, to un-jam steering lock, remove cowling and ignition switch from lock (two little lugs), with fingers or pliers turn the lug. Which goes into switch at the back of the lock, at the same time wiggling and turning the key, once lock is off, then turn ignition switch, to match position of lock with screwdriver and refit switch, you normally have to do this every time until the lock is replaced.
Not Charging Battery Going Flat
Older Fiesta and Escorts may suffer from charging faults due to broken cable between alternator and starter motor, at the starter motor end, see picture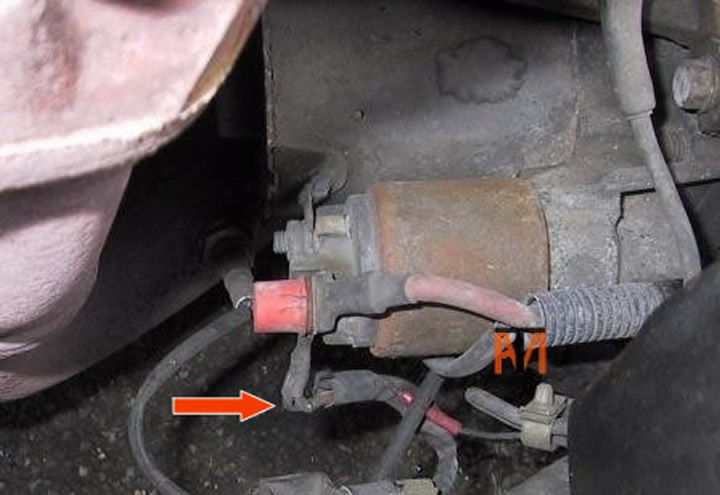 Non Start (Diesel)
The older Diesels really need there glow plugs, if the car doesn't start first time and clean, the glow plugs need changing. If you don't, you will damage the starter motor and battery.