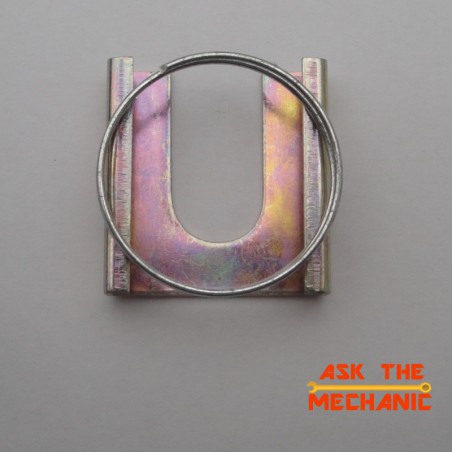  
Chevrolet Wiper Motor Linkage Repair Channel CH
Delivered within 1-2 days
This channel/clip stops the worn wiper linkage ball socket from popping off.
Fits Linkage made by Dongyang or Mitsuba for Chevrolet Captiva, Cruze, Matiz, Orlando (black & white sockets) & Others
Vauxhall Antara
Please see our Wiper Linkage Index for other makes and models.

Established 2008

We only trust the Royal Mail

30 days return policy
Product Description
ATM-CH Wiper Linkage Repair Channel
The Chevrolet Repair Channel stops the worn wiper linkage ball sockets from popping off.
It is made with precision tooling from Carbon Steel Strip, it is then heat treated to produce a thin but very strong channel.
It just slides over the joint and is secured using a locking wire.
Note will only repair Genuine wiper motor linkage will fit not pattern parts.
Chevrolet:
Captiva, Cruze, Matiz Orlando
Vauxhall: 
Antara
Video Fitting Instructions