HOW CAN I STOP MY CAR ALARM GOING OFF?
The simplest way is to stop the alarm bein gfrom set (armed), not always easy with remote central locking systems. Below are some hints that might get you out of trouble.
1. Try locking car with key not remote fob.
2. Lock car from inside with a passenger door open, lock with the internal door locking button not remote and exit though passenger door, if works alarm will not be set. Try exiting though hatch back (boot) if car keeps un-locking.
3. Remove alarm fuse may be hard to find as not always marked might be central locking fuse or interior light fuse.
4. Try masking movement sensors with tape, picture shows aftermarket sensor may be hidden in door pillars etc. factory fitted alarm.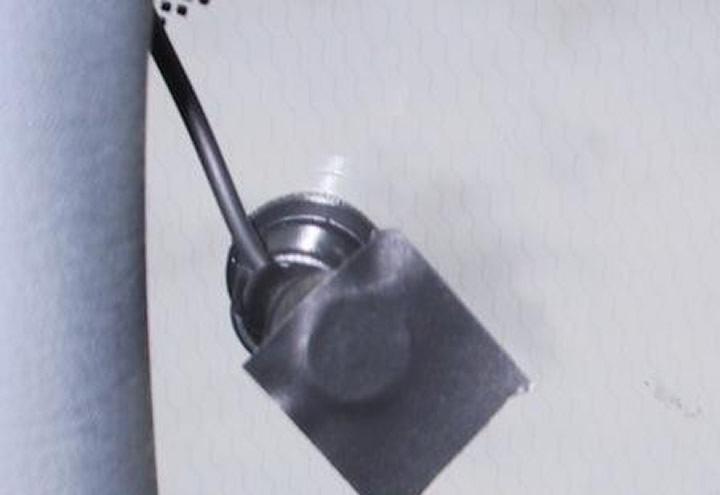 IF CAN'T DRIVE CAR BECAUSE OF ALARM TRY BELOW TIPS
5. Note if alarm won't disarm, trying starting engine, often factory fitted alarms will go into standby mode with engine running, note if won't start battery may be flat. See jumpstart.
6. Try moving car to different location, more and more car alarm systems are being affected by remote door bells, cameras and Wi-Fi systems etc.
7. Try disconnecting the negative terminal of the battery for 5 minutes, this may re-boot the alarm system.
8. Try spare remote and check batteries.
9. Press buttons on remote with batteries removed to dissipate the store energy, refit and try remote again.
10. Many central locking remotes will need re-synchronizing to the alarm, this could be ignition on press lock button or press both buttons together for 5 seconds, best to check manual, see my page on key reprograming or ring dealer for advice.