Fitting Stretch Drive Belts (watch video)
Stretch belts use self-tensioning technology, and do not require a belt tensioner or any adjustment throughout its life.
Although you do need a special tool to replace the belt, this may come with the belt (Ford Focus) if purchased from main dealer.
There are many tools available two are shown below.
They are on both shown on display rigs at a trade show. Both tools stretch the belt by the mechanic turning the pulley (nice handle on the display rig) as the tool guides the belt on to the pulley.
Fitting Stretch Belt using Conti® Uni-Tool Elast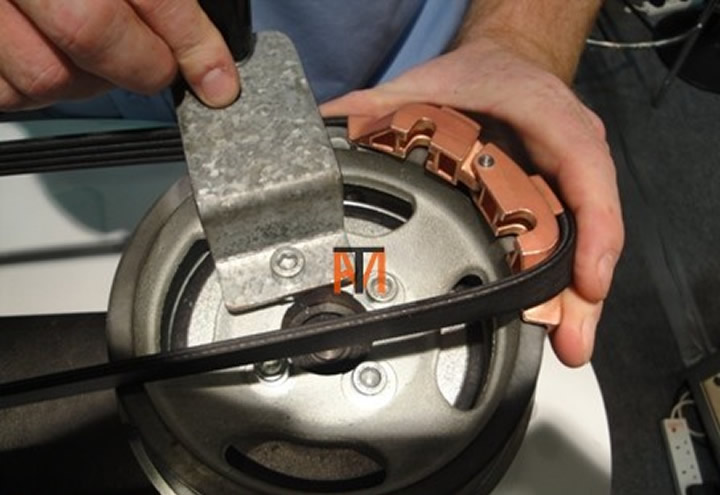 I now reposition the enclosure in the back on the tray, but do not re-fit the screws. I now put two lines of masking tape either side of the shower enclosure, I then carefully wedge the enclosure up off the tray to allow me to apply a line of silicon sealant between the lines of masking tape only along the edges, not at the corners we only want to seal these from the outside (see lower picture for reason).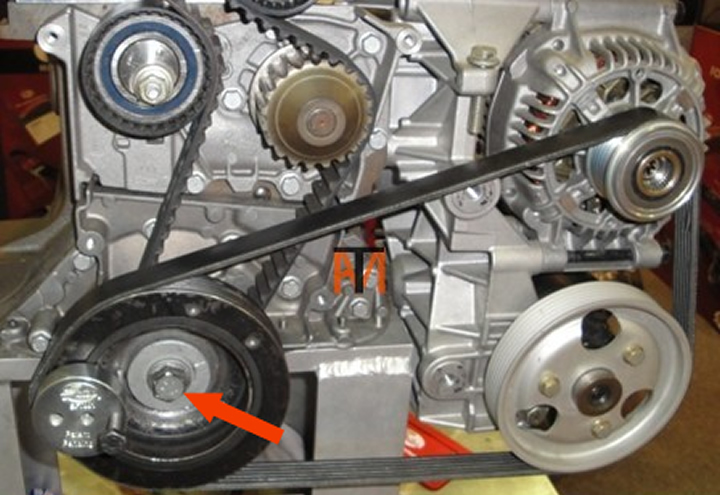 Fitting Stretch Belt using Gates® Installation Tool
The pulley would be turned using a socket on the crankshaft bolt, only turn this in the direction of normal engine rotation. Note the belt is shown half fitted.