How to Change a Wheel
This is a great video from the AA. I have also added a couple of extra photo's at the bottom, which might help you out with extra problems.
Can't Remove A Stuck Road Wheel?
Many vehicles are fitted with alloy wheels, these can become stuck due to corrosion between the wheel and hub. To remove, first place an axle stand under the jacking point and replace wheel bolts/nuts but leaving them a couple of turns undone. Then with a large hammer and a piece of suitable wood (you will damage the soft alloy if you don't) hit the wheel on the rim from the inside, if it still does not move try spraying WD40 where the wheel meets the hub and retry in 5 minutes, if still no luck you may need to rotate the wheel 90-120 degrees and retry, but be sure to use wheel chocks to prevent vehicle tipping of the jack if you have to remove the hand brake or put in neutral to turn the wheel.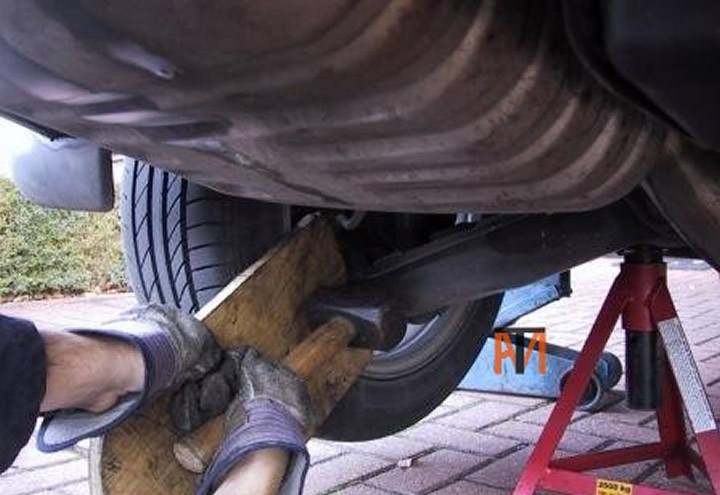 Once remove wire bush off corrosion, and use copper grease on the contact surfaces to prevent the problem recurring. When the sun is shining it would be best to remove the other wheels, clean off the corrosion and copper grease them as well.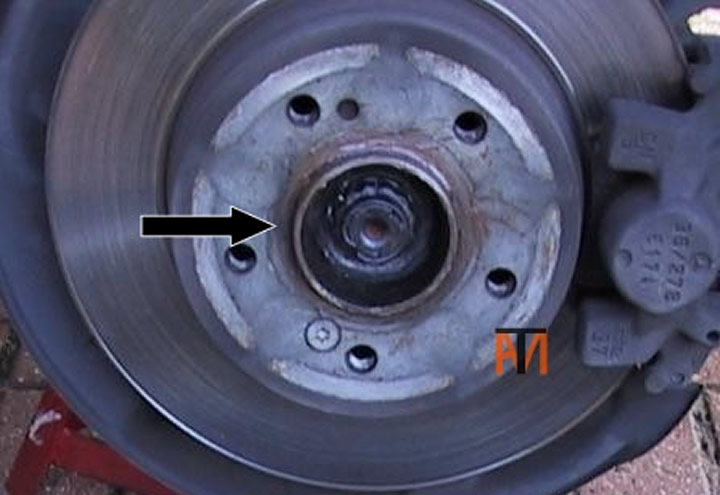 LOCKING WHEEL NUTS
If the locking wheel nut is starting to slip try supporting the wheel wrench with a jack this will keep the socket square on the nut and allow more force to be used, if possible have somebody else push the wrench towards the wheel at the same time.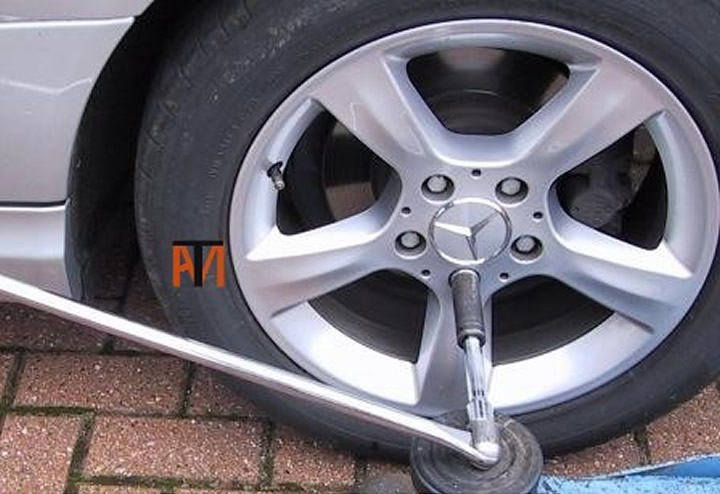 Mercedes Wheel Bolts
Mercedes cars normally have shorter bolts for the thinner spare wheel make sure you have a set in the boot, as they can get lost.