Citroen
Berlingo / C1 / C2 / C3 / C4 /C4 Picasso / C5 / C6 / C8 / Xsara / Xsara Picasso / Saxo / Synergie / Xantia
Ignition Coil Misfire
Small Peugeot/Citroen (Saxo/206) coil pack can cause problems. Normal coil problems would be engine management light on engine lacking power, may be stalling and sounding like a lumpy sewing machine. See misfire.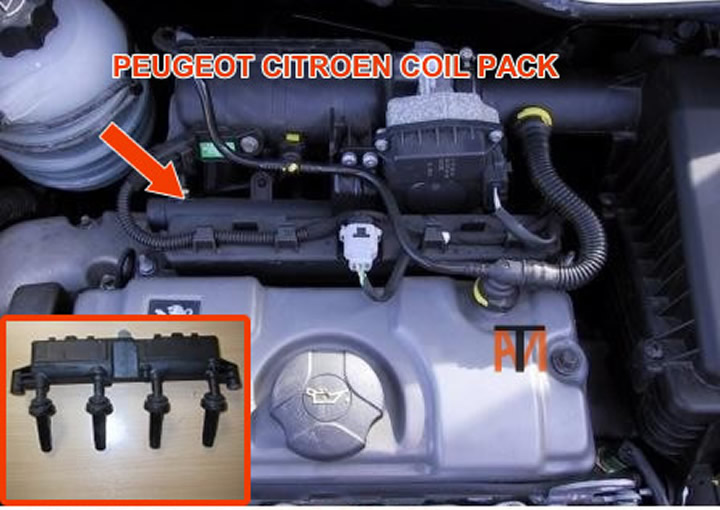 Loss of Battery Power
Many Citroens are fitted with quick release battery terminals these can easily be knocked or work loose, check if car seems to unexpectedly get a flat battery. To refit lift lever up, push terminal down battery post and push lever back down (see picture).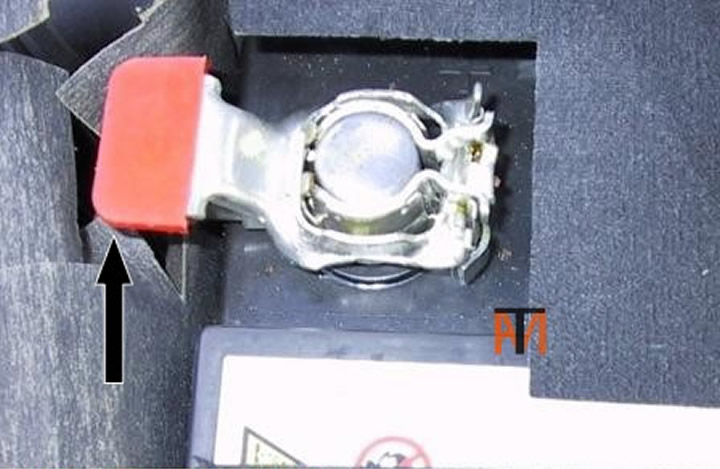 BSI Lock Up
Citroens and Peugeot are fitted with a BSI (Built-in System Interface/multiplexing unit) this is a computer that controls the wipers, immobilizer etc. This can lock up like your PC, all you need to do is to go to the fuse box and look for the shunt fuse (see picture) remove it for 10-15 minutes and it should reset.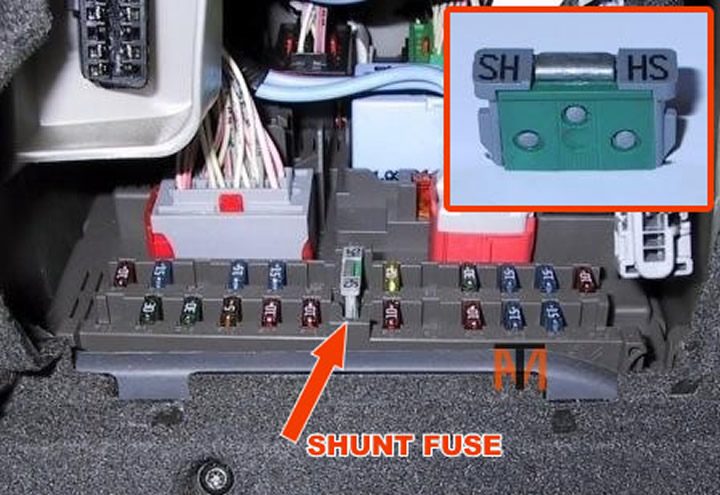 C5 Non Start Key Card Light On
Non start wipers wipe once every time you try to start vehicle and key card light is on. First check for blown fuses, if ok remove shunt fuse in fuse box (see picture above ) for five minutes, (this will make the BSI unit reboot), refit and try to restart, if no luck try refitting shunt fuse with ignition switch on, may then have to turn ignition on and off five or six times before immobilizer resets. If still no luck check engine earth on gearbox is ok.
Bad Connections
If you are getting buzzing relays and strange things happening it is properly a corroded multi-plug under the bonnet, disconnect and clean with WD40.
No Power Steering
Saxo and C3 sometimes have a problem with ignition switch, you may suddenly lose power steering, heated rear window and heater blower, I believe you can bridge the wires on the switch as a temporary repair.
Automatic Stuck in Park or Gear
Semi-automatics stuck in park or gear, make sure battery not flat, make sure, that you have bright ignition lights and headlights, if ok disconnect battery, with ignition off for 15 minutes, but turn ignition on before re-connecting.