Making a MDF Rear Parcel Shelf
The steath shelf was for a Seat Arosa (VW Lupo) which has a very small shelf and would have not supported the weight of the 6x9 speakers, if we had cut holes for them, so a new stronger shelf was the only answer.
Making a Template for New Rear Parcel Shelf
The first job is to make a template of the old parcel shelf, this can easily be marked out on cardboard and cut out with scissors.
Next try this in the car to check for size and fit.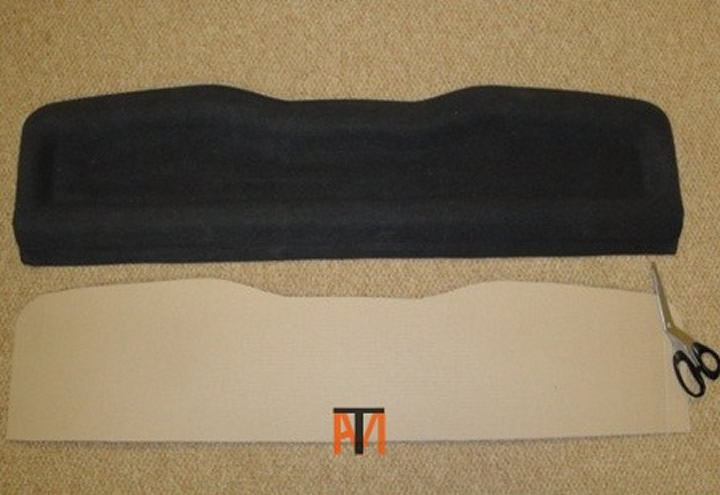 Cutting MDF with a Jig Saw
When you are happy with template, transfer it onto the MDF(18mm) and cut out using a jig saw, make sure you wear a mask when cutting or sanding MDF.
We found that when cut from MDF the parcel shelf was too deep and needed a small amount removed from the rear, this was because the shelf was thicker than the cardboard template.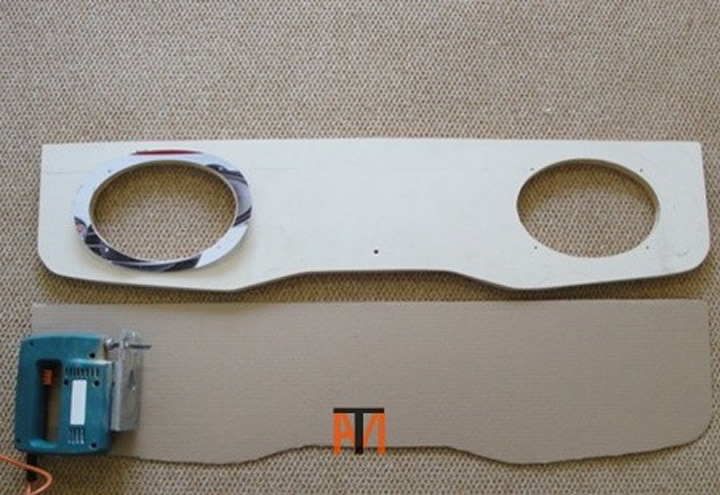 The 6x9 Pioneer Speakers we were fitting came with a template for the speakers, this was marked out and the speaker holes were cut with the jig saw and the screw holes drilled with a small drill, this will make it easier to screw in the self tapping screws.
Leather Covered Rear Parcel Shelf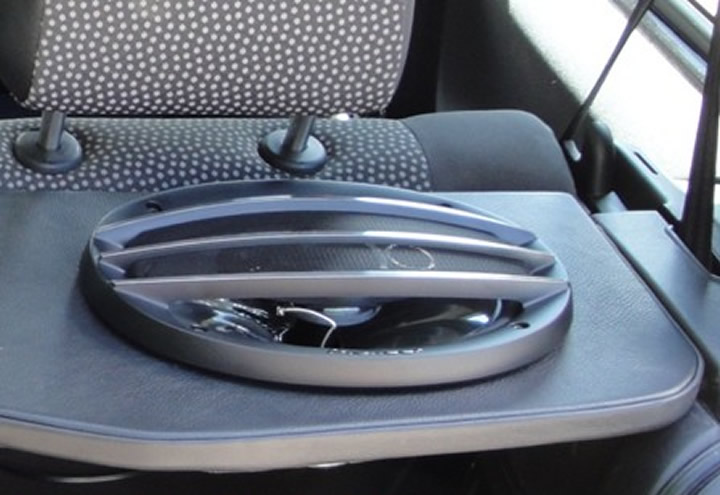 We then covered the parcel shelf using a leather off cut from a local upholsterer, this was glued and stapled.
The edge of the parcel shelf was finished of with a strip of leather, this was fixed using a cardboard strip and folded back under the shelf.
This gave a luxury feel to the finished parcel shelf.
Finished Stealth Shelf and 6x9 Pioneer Speakers