TAMIYA SAND SCORCHER RESTORATION
I bought my Radio controlled Tamiya Sand Scorcher new in about 1981 complete with Acoms radio control. It had a hard couple of years, been raced every week indoors a club in New Ash Green village hall, we used to lay out fire hoses and jumps etc, the grip was not to good, we used to mix sugar and water together and paint this on the track, this soon dried to leave a sticky surface, don't know what the cleaner made of it. We used to have great fun, but it took a toll on the body before I moved on to a1/12 Gemini racer.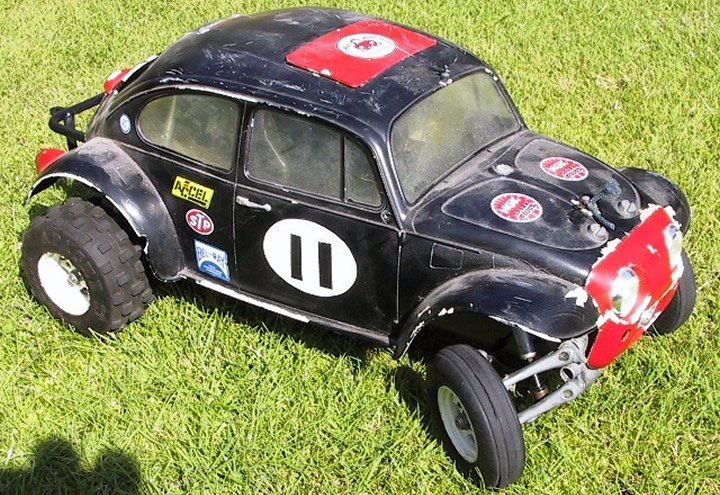 As you can see the plastic body has many cracks, the roof having two, I had also repair the o/s/f wing badly and a piece was missing from one wheel arch. The nose cone had sustained a lot of damage plus I had bolted it to the main body with an alloy plate, leaving more holes to repair.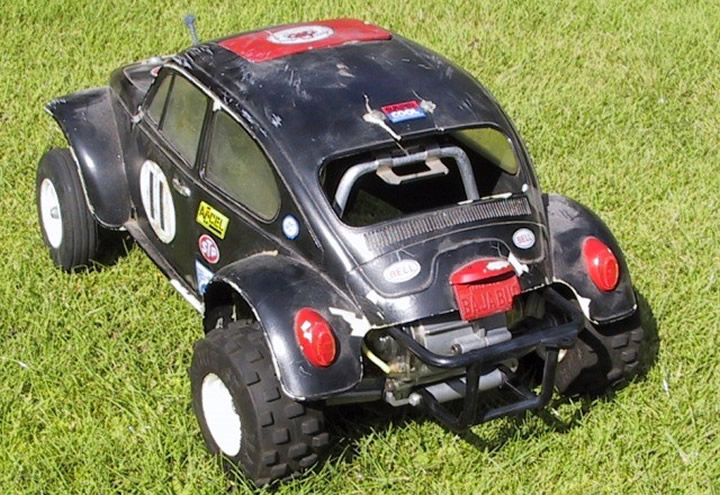 NOSE CONE REPAIR (Sand Scorcher)
The nose cone need some a repair with a 1mm plastic card, this was glued using araldite, with a nut also been glue for fixing to the main body, this was then finish of with car body filler.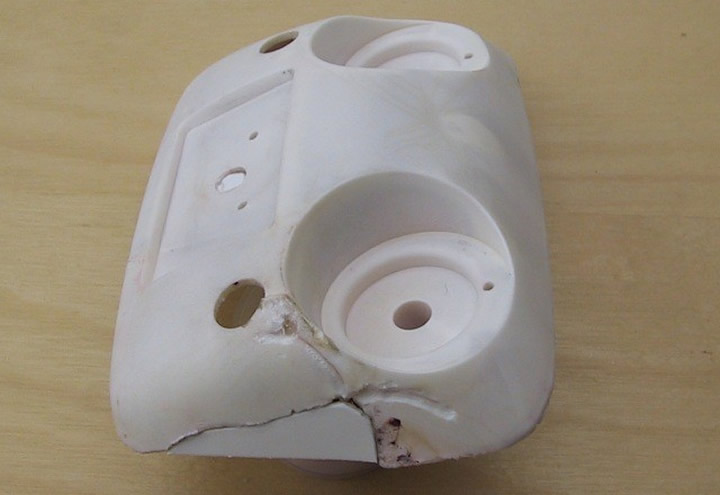 SAND SCORCHER BODY REPAIR
The large cracks in the body were first super glued together, I then added 1mm plastic card as reinforcement below the cracks with araldite, this was then covered with body filler to give a smooth finish underneath, the top was then filled as necessary, although this method has made the body 1mm thicker in two places it is hard to see and I do have to worry about the roof cracking when I clip the body on and off. The piece of wheel arch was built up with araldite and filled as necessary.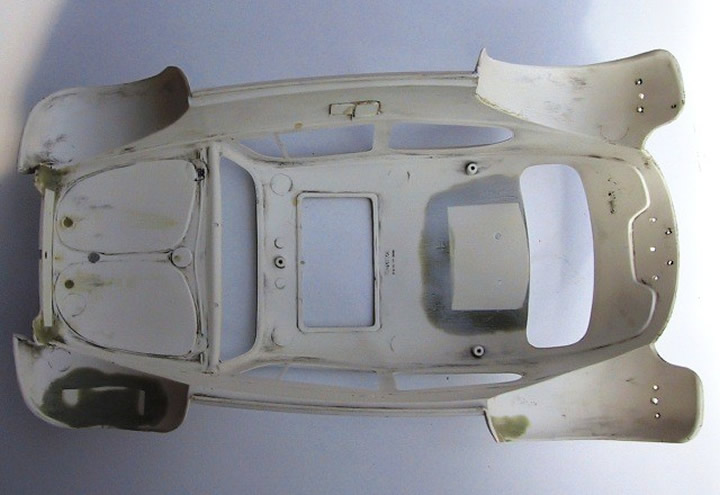 The body shell looking good in white car primer and ready for the top coat.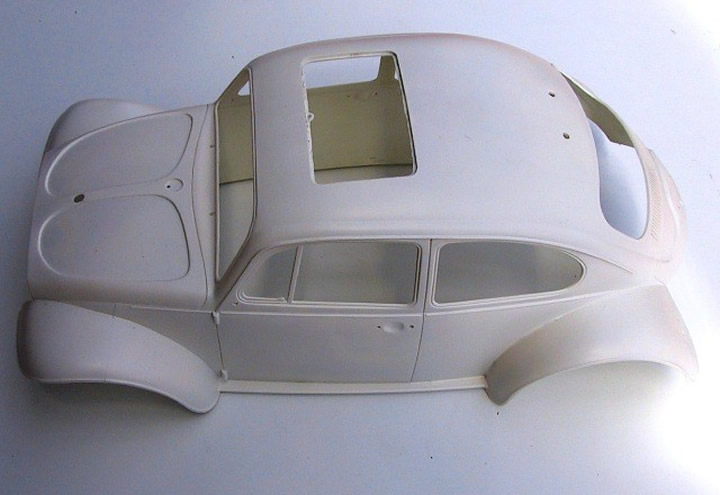 Painted in Tamiya TS-31, I choose this colour because it is a Sand Scorcher/Rough Rider 70/80's colour and it goes well with my Ask The Mechanic web site colours (its more orange than in photo).