Lotus MK VI
Just over 100 Lotus MK VI (or Mark Six and predecessor to the Lotus 7) were made between 1952-1955. This one was built in 1954, painted in British Racing Green and powered by a 1172cc side valve Ford Engine (50bhp) with a 3 speed gearbox. You could choose Ford 100E, MG-TF or a Coventry Climax OHC 1097 FWA engine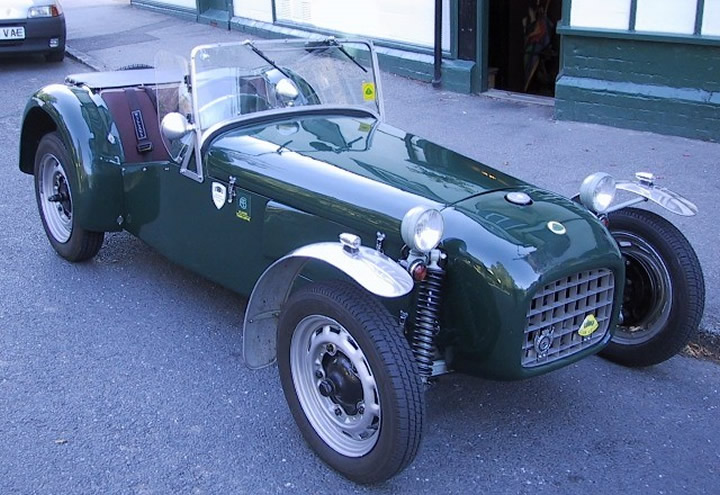 Note the rear wing fixings, this was to allow quick removal of the rear wings to change a wheel if  full wheel spats were fitted (not on this car) they provided a more aerodynamic shape, helping to reduce the drag on the car and making it more streamlined.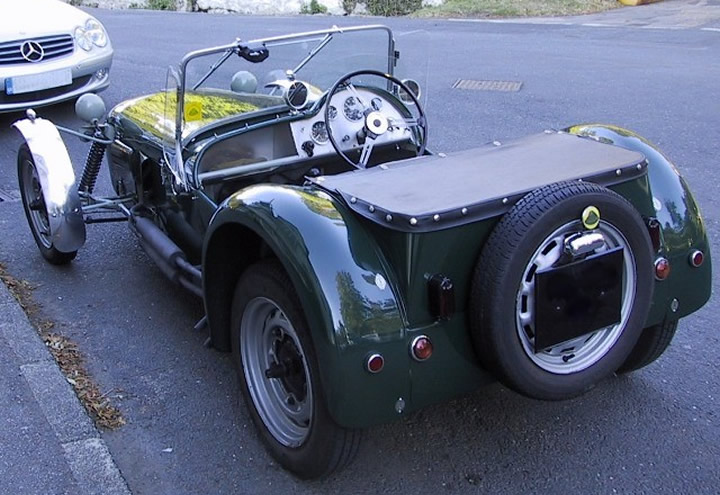 Fantastic twin pipe exhaust. The "Sports" kit added Lotus-modded lightweight 15″ wheels, tachometer and differential ratio options.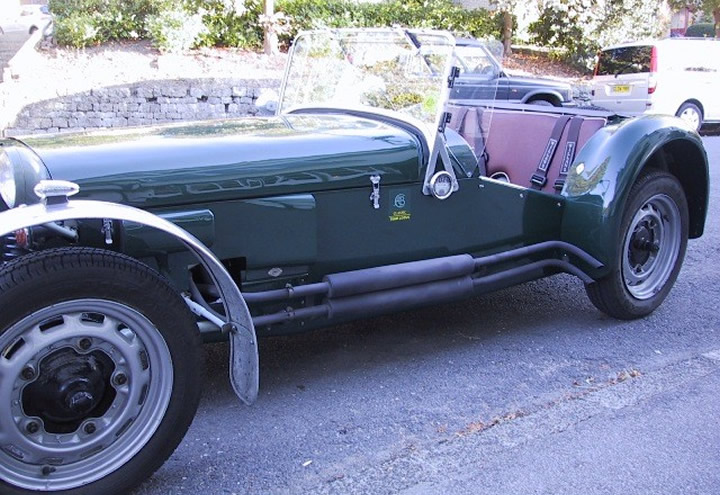 A rigid windscreen or Brooklands type screens were options.
Suspension is a Ford beam axle cut in half to convert it to independent, held in place with radius rods, coil-over damper units were used instead of the leaf spring. Brakes were 10" Ford operated by cables onto Girling actuators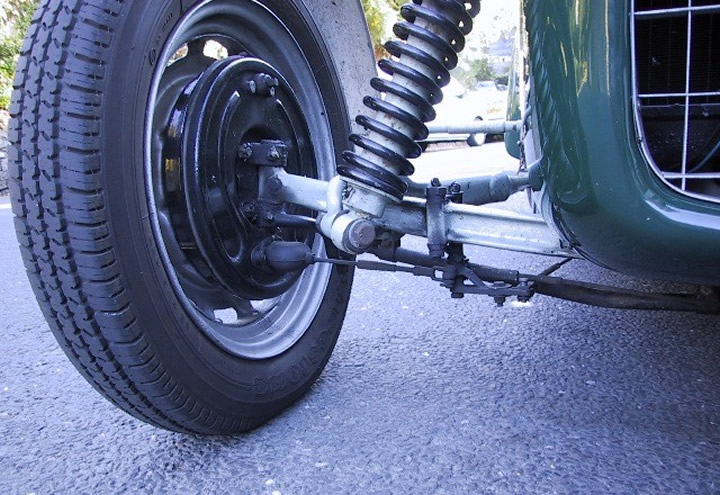 More Classic Cars