Replacing Ford Transit Door Mirror
Later Ford Transit door mirrors are held on with shear bolts. The reason is to prevent the mirrors from being stolen and access to the van via the central locking wiring loom which can bridged after removing a mirror.
Remove the screw covers and see if shear bolts are fitted normally the lower rear bolt will be a normal bolt, leave this one to last. If they have no nut head they are shear bolts and you will need a centre punch to undo them.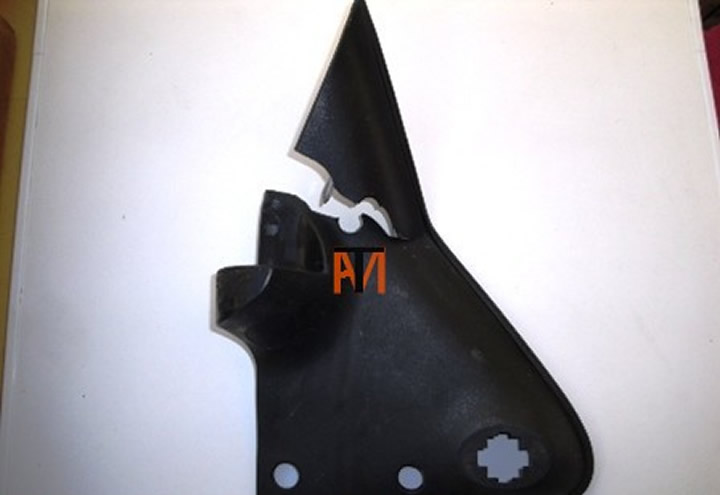 Next carefully break off the plastic cover to allow access to shear bolts.
Then using a centre punch and a hammer, tap the bolts in an anti-clock wise direction, after a few blows you should be able to undo them with your fingers, then remove the normal bolt and mirror.
You will need to disconnect the indictor plug and electric mirror plug if fitted.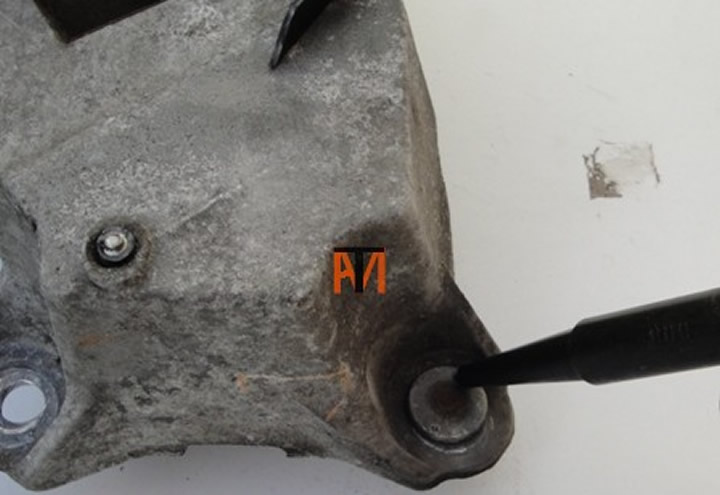 You will need new shear bolts to replace old ones, don't shear the heads off until you are happy that the mirror is fitted correctly.
The heads will shear off when fully tightened, see picture.