Fiat Punto Wiper Linkage Problems 1993-2006

Fiat MK2 Punto's 1999-2006 (also fits MK1) have a problem with worn windscreen wiper linkage, the plastic ball sockets wear and keep falling off.
The best way to repair the linkage is to replace the complete linkage, but this is very expensive, just changing the linkage rods will only last a short time as the metal ball are worn and pitted, this causes the new sockets in the rods to wear.
We have designed a cheap (£4.99) but very effective answer.
It is a retaining spring clip that prevents the wiper linkage from popping off.
It is only designed as temporary repair until a new linkage can be fitted, although many people have left it months even years without any problems.
It has also been tried and tested on Audi, Fiat, Ford, Kia, Rover/MG, Land Rover, Nissan, Renault, Smart Car, Seat, Vauxhall and VW more information
Fits under metal ball and holds ball socket on with its specially shaped sides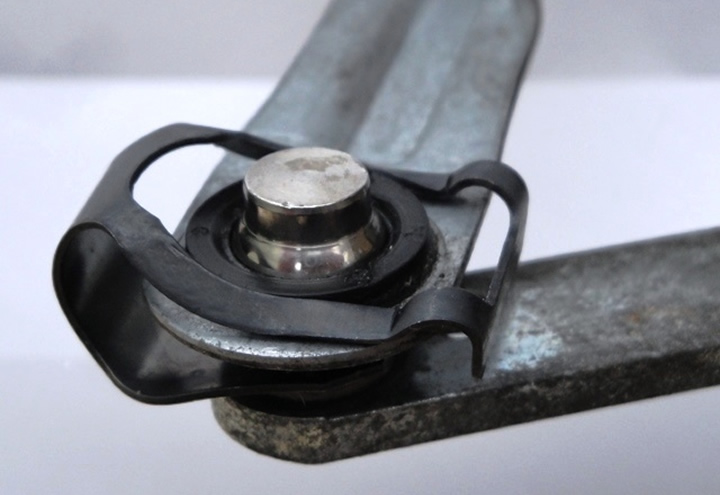 Even works on linkage with two ball sockets
---
Feedback about the repair clip
Just fitted clip - what a brilliant idea! 
Does what it says on the can
just the job for my Punto loose wiper linkage
Does exactly what its described to do
Tremendous little gadget, quick postage...Great...
Fast delivery and worked a treat thanks
---
Fitting the Repair Clip
The clip is very easy to fit, just refit the ball socket and push the repair clip over the socket.
Please watch the video of fitting the clip.