Scalextric VW Camper Van with Camera
I wanted to build a hybrid with a Ninco Ferrari F50 and an Ocar VW camper, it would also have a wireless pin hole camera (about £20 from eBay and Digital chip (for Scalextric Sport Digital track).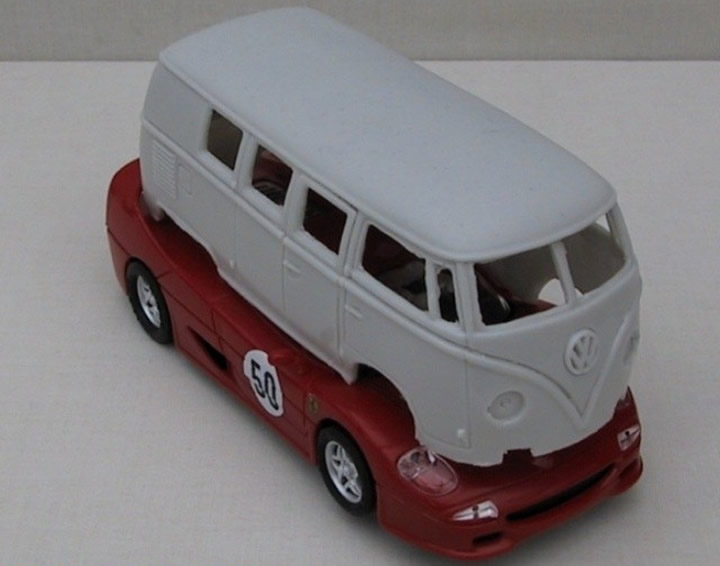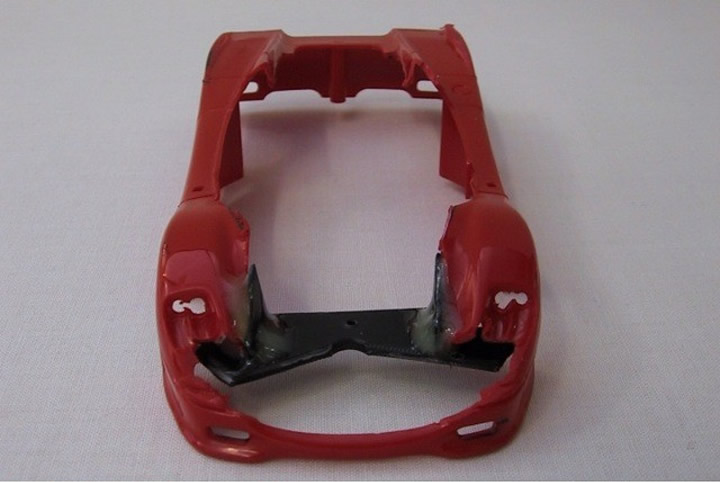 I cut a lot of the bodywork away from both cars. Made new body and camera mounts.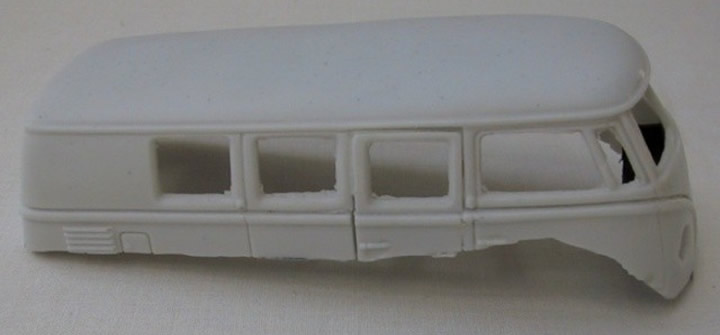 Glued with araldite, windows filled with plastic card and filled all the joints with car body filler.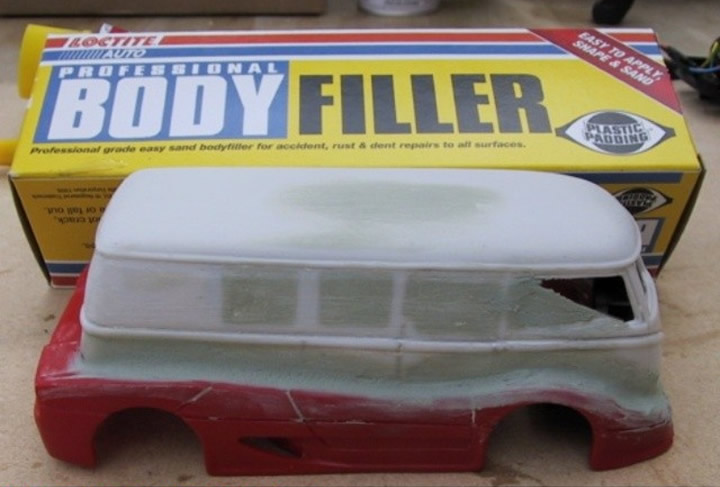 Cut new door lines and prepared for top coat.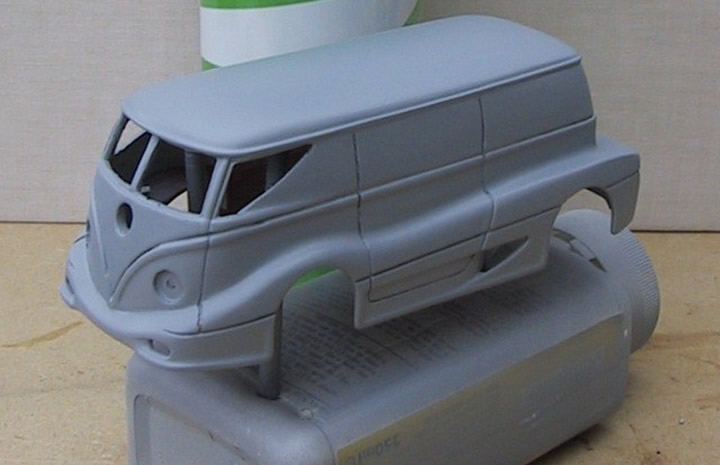 F1 Scalextric digital chip (smaller than saloon chip), rechargeable 9v battery, camera and socket which connects to the display case plug, switching off the camera and recharging the battery.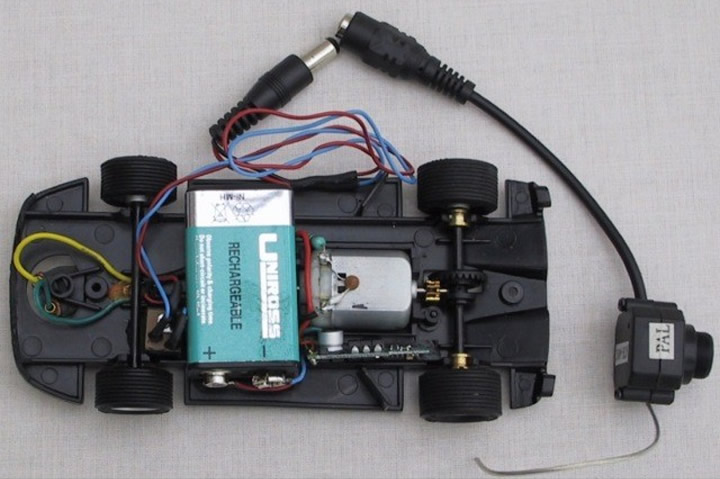 Finished and ready to make some films.