Cutting Borders and Barriers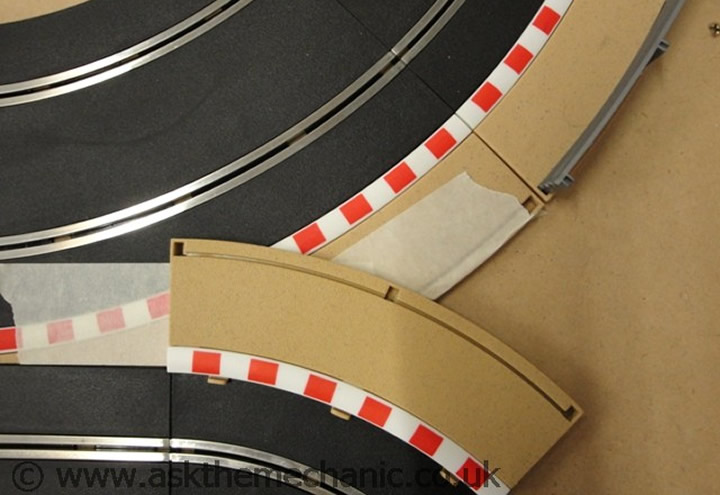 We wanted to have borders all the way around the track, but because of the compact layout we had to cut the borders to fit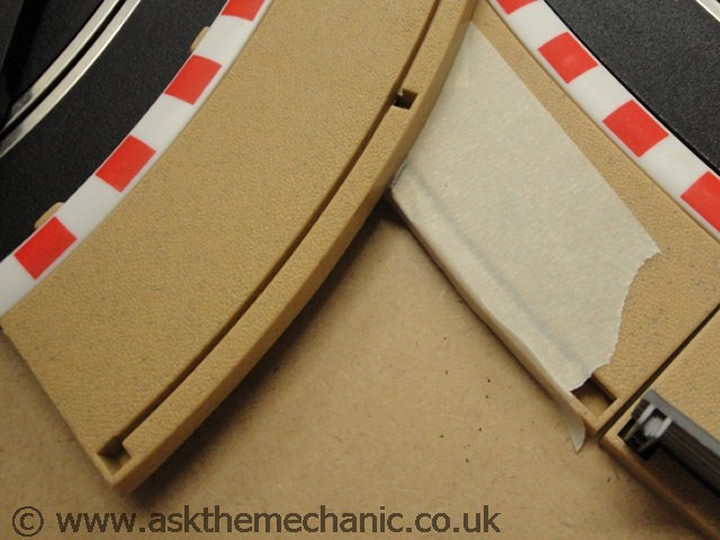 We used masking tape and a pen to get the correct shape, by first marking the centre where the curves will meet and then using a piece of track to draw a straight line down the middle.
After you have cut the first one, you can then use this as a pattern, note we have keep the rumble strip in one piece.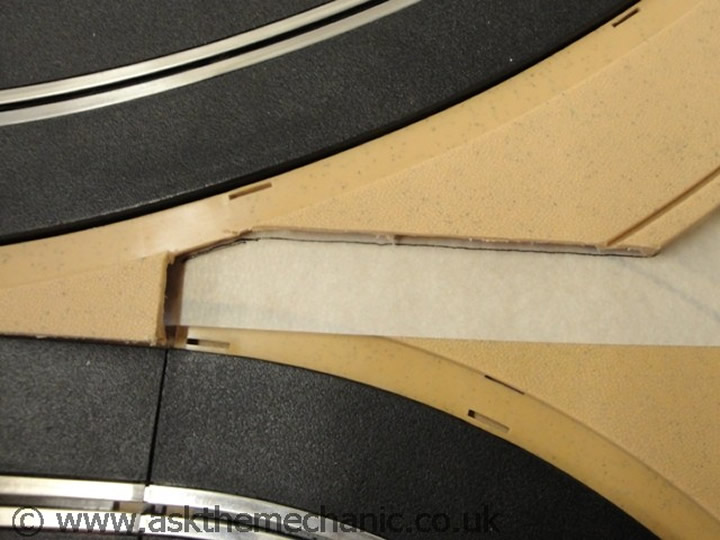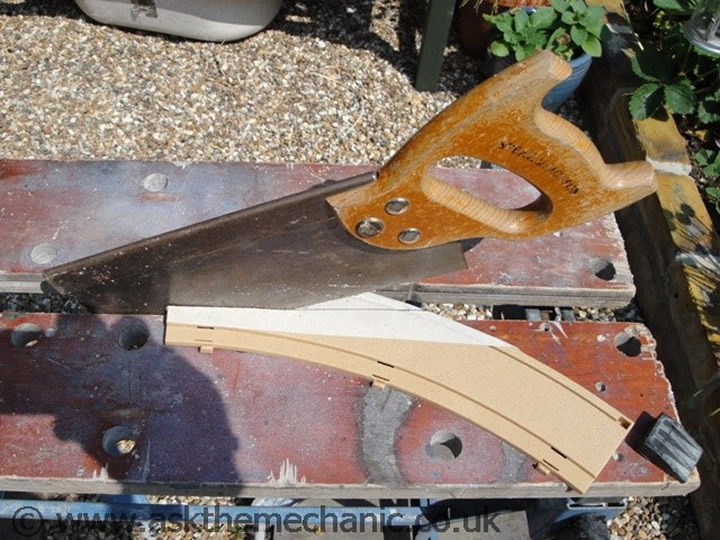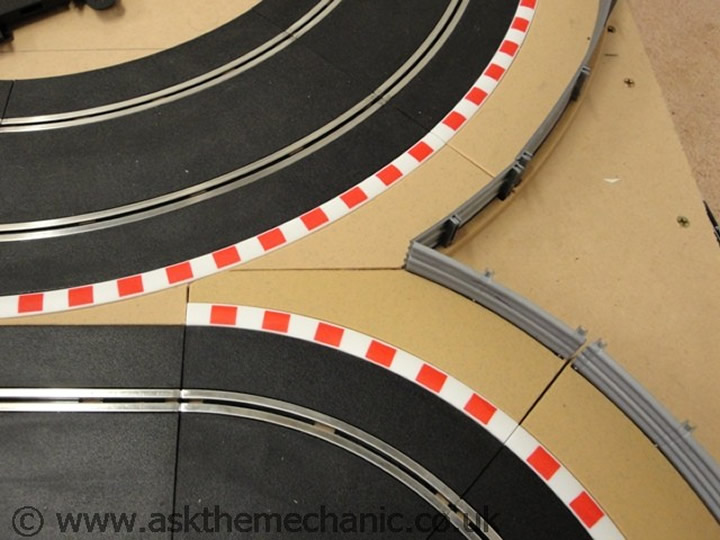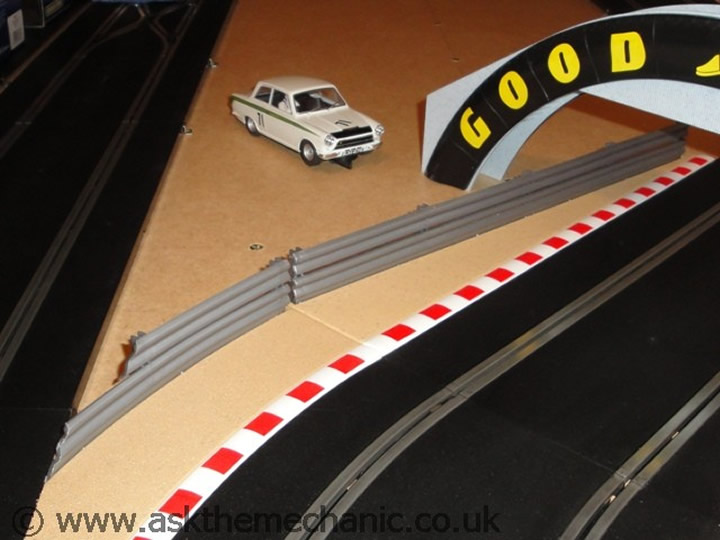 The barriers can be cut with a craft knife. We angled the ones that are close to the other track.