Sunbeam Tiger Monte carlo '65'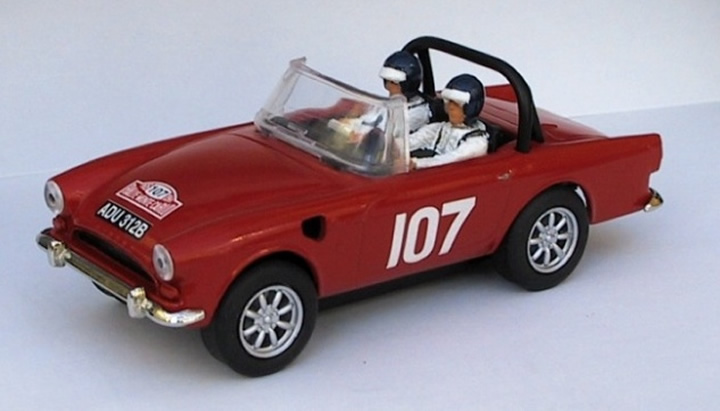 I built this Sunbeam with a Ocar kit and a PCS.32 chassis, I did not want to use the hard top so I modified it using a C83 Scalextric Tiger windscreen and homemade roll bar .I have now added a Digital chip to run on my son's Sport Digital track with lane change http://www.scalextric.com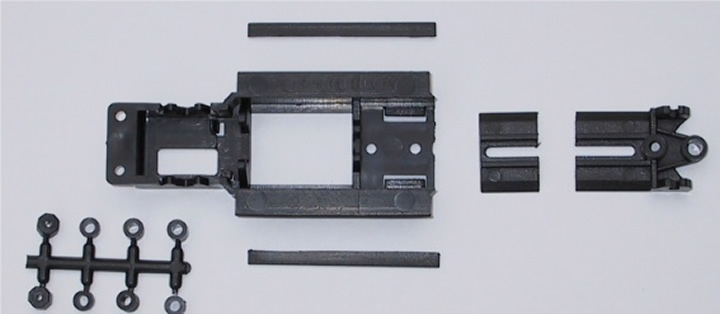 Cutting Chassis to size.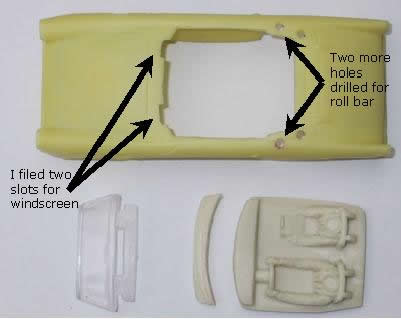 How I modified the body and cockpit.
Bending roll bar from 3/32inch brass tubing which is then soldered together.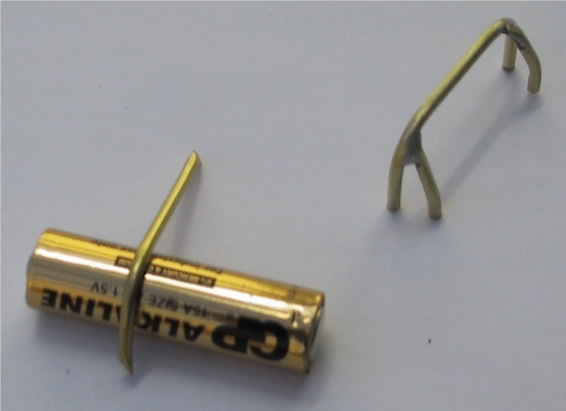 Digitial Chip (C7005) fitted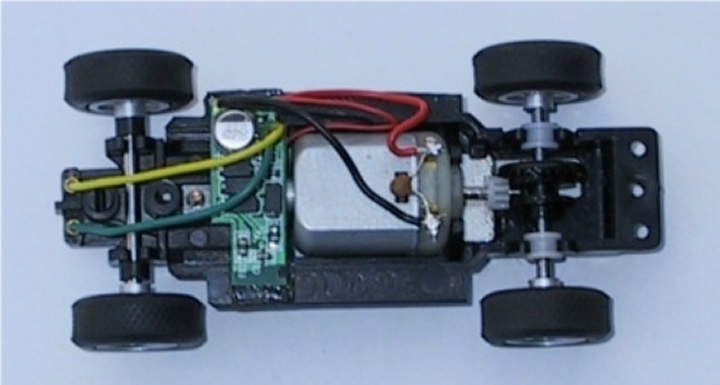 Tiger Two Racing Version
Although I was pleased with the first chassis it would not keep up with the latest cars, so I rebuilt it with a Scalextric Porsche Boxer chassis it is now much more controllable than the old chassis, slightly slower on acceleration than the Boxer due to weight but a very nice car to drive on the limit.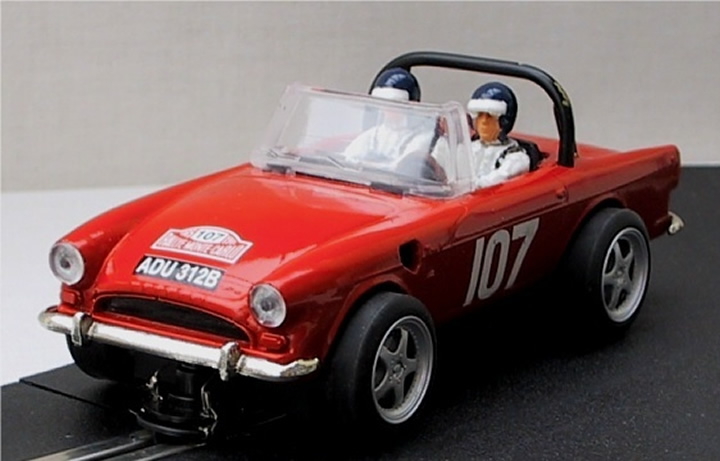 I shorting the chassis by 7mm removed the outriggers, front chassis/bumper and a small amount from the sides on the rear. I then added vertical side sills to chassis to add strength to the join and cover gap between chassis and body. I then made up new body mounts.