GEMINI SL 1/12th RC COMPETITION CAR
This was my second radio controlled car, I bought it after the Tamiya Sand Scorcher for indoor racing, the Gemini SL was sold by Phil Greeno  and designed for the 1981 B.R.C.A, R.O.A.R and E.F.R.A, the new rules allowed the car to be built to a minimum weight of 1lb 15oz which was possible with the correct NiCad's, radio and speed controller. This would include the use of a miniature servo (Futaba 30m, Sanwa 402, JR 3001 etc.)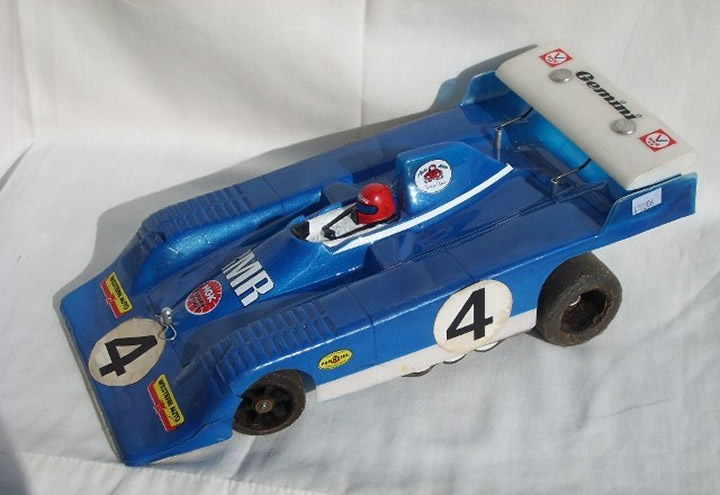 DEMON SPEED CONTROLLER
These were available as Demon 1 (forward and brake) and Demon 2 (forward, fixed speed reverse and brake) these were only suitable for 6 cell, features were fully proportional throttle and brake with a receiver battery eliminator built in saving weight.
The other option would be an Associated or Parma resistor type speed controller.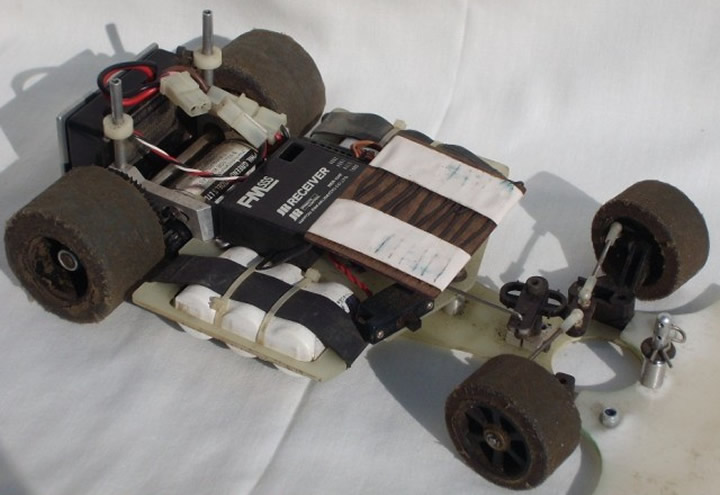 FRONT SUSPENSION
The steering was set to about 2º toe-in and there should be a small amount of play in the linkage between servo and servo saver to allow the castor to work and keep the car straight on slippery surfaces.
SCHUMACHER BALL DIFFERENTIAL
A Schumacher ball differential (world's first "ball differential") was fitted to the rear axle, the slip could be adjusted by the locking nut, depending on surface and driving style.
WHEELS AND TYRES
These are foam tyres glued to the rims and trued on a sanding block to give a 47mm diameter for the front and 53mm for the rear. If driving indoors these would be silicone coated, this was applied in pairs, the stippled effect was achieved by rolling the tyres on a smooth plastic surface to apply silicone evenly and then rolling a pair of tyres back to back, this ensured the stippled hairs would point in the same direction when fitted to car, a very fine stipple would give best grip on most indoor surfaces.